Announcement:

Join our growing club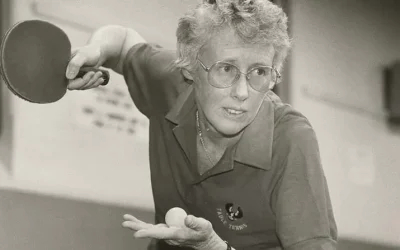 This event is held to honour Club Champion Legend, Jenny Burford. Members and families gather at an outdoor venue (generally Kingston Park Beach Reserve) to participate in an outdoor mini table tennis competition and to share a meal in a very social atmosphere.
Want to Join The Club?
The German Table Tennis Club strives to attract both German and Non-German visitors to the Club to experience German culture including playing table tennis and social hospitality. You are invited to experience an evening with us as a guest to determine if joining our Club meets your expectations.